The Wyoming Free Library will be offering a 4-part book discussion series. The first book will be "The Notebook" by Nicholas Sparks. The discussion will involve comparing the book to the movie. The group will be viewing the movie at the library. If you are unable to attend, you can view the movie on your own.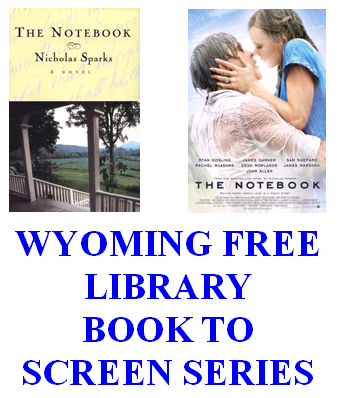 Movie viewing
Friday, March 23 – 6:00 p.m.
Book discussion
Friday, March 30 – 6:00 p.m.
The library has a limited number of books.
For more information or to register, please call the library at 693-1364.