March 12th, 2012
THE WYOMING FREE LIBRARY PRESENTS
CECILIA GALANTE
Author Meet & Greet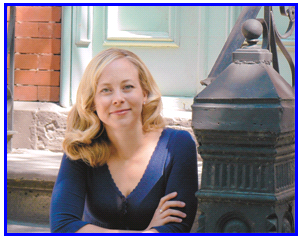 AUTHOR OF THE SWEETNESS OF SALT AND LITTLE WINGS
MONDAY, APRIL 9th
6:00 P.M. – 8:00 P.M.
The Sweetness of Salt
Julia just graduated as her high school valedictorian, has a full ride to college in the fall and a coveted summer internship clerking for a federal judge. But when her older sister, Sophie, shows up at the graduation determined to reveal some long buried secrets, Julia's carefully constructed plans come to a halt. Instead of the summer she had painstakingly laid out, Julia follows Sophie back to Vermont, where Sophie is opening a bakery—and struggling with some secrets of her own. What follows is a summer of revelations—some heartwarming, some heartbreaking, and all slowly pointing Julia toward a new understanding of both herself and of the sister she never really knew. The Sweetness of Salt was nominated for the 2011 Best Fiction Award by the Young Adult Library Services Association.
Little Wings
Galante's first foray into the chapter-book world with this Random House series about a feisty little cupid who continually finds herself in trouble.
Space is limited, so please call the Wyoming Free Library at 693-1364 to reserve your spot.